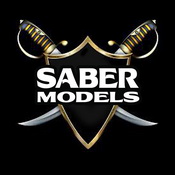 Home • The Ideal Guy • Money! • Travel Info • Additional Info • Contact • Apply!




Travel Information
All studios will pay for your air fare, hotel, and food while you are on location. Most will not pay for your gas or parking to get you to your own airport. As with any job, you are expected to get yourself to "work."

The studio will require your full legal name (middle name if you have one) as well as your Date of Birth to book your flight. TSA Security requires this information in order to book any and all air travel.

You must have at least one valid U.S. photo ID to not only travel, but to do adult work. This can be a current state ID, Driver's License, or Passport. You must bring it to fly and you must have it at the time of each shoot. The ID may not have expired, so make sure you check the expiration date on your ID before committing to doing a video gig.

Where will I travel?
Depending on the company interested in hiring you, you might travel to Denver, Atlanta, Los Angeles/San Diego, San Francisco, Austin TX, St. Louis, Orlando, Phoenix, Minneapolis, Seattle or a city not listed here.

Major Cities Preferred!
If you live near a major airport, then it is much easier to book your travel. If you live in a small town with only a small regional airport, it IS possible, but it does make booking you a bit more challenging and you should be prepared for a full-day of air travel.