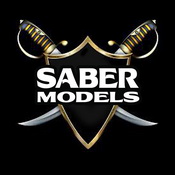 Home • The Ideal Guy • Money! • Travel Info • Additional Info • Contact • Apply!




Welcome to SaberModels!
As an Independent Recruiter, I can place with a variety of adult sites that hire guys primarily "gay4pay" (guy-guy) work. Hopefully I'm able to find the right adult company for you. This is typically based on your look, personality and openness to push past your boundaries for successful continuous hiring.

Does this mean that I don't place for guy/girl (mainstream adult work)? No, it does not. Please understand that guy/girl is a competitive field and a select few get approved for it.

If you are not open and/or willing to do guy-guy (gay4pay) work, then the options are limited but still possible in terms of finding work for you.

Why Choose SaberModels?
I have been in the industry for almost 11 years, placing hundreds of models at top studios.

I'm the liaison between you and the company.

What does that mean?

It means that I verify your look, identity and explain the details about the adult industry to you before finding placement with a company. This includes conducting an Application/Questionnaire and doing a phone or Skype (webcam) interview, explaining taxes, agreements, testing procedures, travel and other details that you should know. As an intermediary, my loyalty is to BOTH the model and the company and how you, the performer will fit in their organization.

My process is designed to guide and prepare you for your first shoot, informing you of what is expected and the procedures from the adult company hiring you. I know the professional studios and the ones you should steer clear of. I also know what the studios demands are, looks that they are seeking and can match you with the appropriate studio. Not every model has what it takes and I will be honest about any changes you may need to make or what your chances are of being hired.

Despite this being adult work, this is a serious job and require my models to act in a professional way.

The details and information I give you will hopefully help you make an informed decision regarding the industry and if it's a proper fit for you.