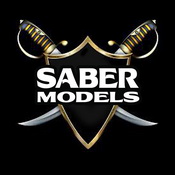 Home • The Ideal Guy • Money! • Travel Info • Additional Info • Contact • Apply!




Your Pay!
Because every company is different in size and revenue, pay will also vary. Of course, based on your look and based on your openness to do more sexually, that also determines your pay. You don't have to wait for your money, you take it home with you when you've completed your scenes and are headed home. Most companies usually pay by check or it could be PayPal, Venmo, ApplePay etc.

To put things in perspective: If you are hired once every month (or 6 weeks) for a minimum of $1000.00. That can easily exceed $10,000.00 a year which can be used for a down payment on a car, upgrade your living situation or allow you to travel more.

Solo Scene: Usually a minimum of $300.00. You are not paired with anyone, it's you just pleasuring yourself. To make it more entertaining for the viewers, you may be asked to spice it up with the use of sex toys like plugs, pumps, dildos, vibrators etc.

Oral Scene: Usually that pay varies $400.00-$750.00. It's typical for you to "receive" oral and it's strongly suggested that you also return oral/give. It's not mandatory, but the guy who's willing to do more will usually get more work.

Sex Scene (penetration): This pay rate varies from $500.00-$1500.00, again based on the hiring company. If a guy "bottoms" (gets fucked), the pay is within the higher range of that scale. If the guy tops (fucks), it's around the $1000.00 range.

Fees
I NEVER charge a "fee" to get you hired or placed. That means, I'll only be paid AFTER you've been paid and AFTER you've made money.

Primarily the companies I place you with will pay me what is called a "referral fee".

The first time you show up, do the agreed upon work/scenes and then you'll get paid (yes, you take your money home with you, you don't wait for it to come to you later) and then they'll send me my fee/payment.

However, there are 2 different agreements that I have with the companies:

1. Every time you return they will continue to pay me. In that case, you will NOT send me any money from what you've earned from your trip.

OR

2. If you return, they do NOT pay me. Therefore you'll be required to send me a percentage which will be laid out in the Agreement. It's NOT a huge amount compared to other recruiters/scouts and model placement companies. Plus there is a cap on the amount that you'd pay me out of pocket, but remember, you'll make your money first.