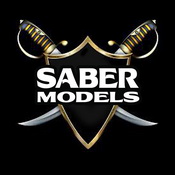 Home • The Ideal Guy • Money! • Travel Info • Additional Info • Contact • Apply!




Applying and Submitting Pictures - 3 Easy Steps!
If you are interested in modeling, please email the following information:

1. Basic Info
Legal Name:
Age (You must be 18-35)
Height:
Weight:
Build Type: (Muscular, Lean, Swimmer etc)
Availability:
Your City and State:
Project Interests: Solo, Oral, Full Interactive
Sexual Identity (Gay, Straight, Bi, or Curious?):
Have you done Adult work Before?
If so, What Studios? (Please be honest! It will ensure I don't submit you to the same production company!)


OR

Click this Email Link to embed the Questionaire


2. Please include the following pictures. These are REQUIRED for you to be considered.

FIRST STEP: Write the current date on a sheet of paper. The date must be current, clear and BOLD. Hold or place this in all photos.

To be considered, you must submit the following 5 (or more) images:

1. One [1] picture of you standing with clothes on, face included.
2. One [1] picture of your face (head shot). Close up (but not TOO close) and smile please.
3. One [1] picture of you in underwear, face included.
4. One [1] picture that is a full frontal nude of you, face included.
5. One [1] picture that is frontal nude, with you erect, face included.

NOTE: In all the pictures, you should be standing upright and NOT have on any hats, caps or sunglasses. Please, no headless pictures!
3. Detailed Questionaire
After you email your Basic Info and Sample Photos, I will likely email you a more detailed questionaire. During the interview process I'll answer any questions you may have.


Contact Information
Saber Models
lance@sabermodels.com